FEEL BETTER - HEAL BETTER - LIVE BETTER
FOR ALL OF LIFE'S CHANGES, LET US HELP YOU.
YOU'RE NOT ALONE
KNOW YOUR OPTIONS
Hi! Welcome to Health Path Chiropractic in Lino Lakes. So glad you found us! Nothing is more important to us than family, and coming to see us will feel like coming home. Unfortunately, families are becoming more and more unhealthy every year. We can thank stress, bad habits, and a failing healthcare system for that. Our goal is to provide natural wellness care for every single member of the family and start a healthcare revolution right here in our own community. From the pregnant mom to the newborn and beyond, we build a healthy foundation for every family member. We help people naturally manage pain, whether due to an accident or regular wear and tear. We're here to help.
Here at Health Path Chiropractic, our team of professionals will change the way you think about health. Gone are the days of only seeing a doctor when you don't feel good. We take a proactive approach to health and equip your body to fight off sickness and disease before it even starts. We care about people - you and your family are in good hands. Your health matters to us so let's get the conversation started. Take a second to look around and if you have any questions let us know. Here's to good health for the whole family!
Chiropractor Lino Lakes MN
Chiropractic Care and Your Health
Health Path Chiropractic creates an atmosphere of support for families to come where they can find help in building a healthier future. Our clinic also offers pain relief for those with specific conditions and symptoms, with each person being helped as a unique individual. We're not a one-size-fits-all clinic, and we look at a person's whole history so we can gain a better understanding of their health and provide care for them based on their exact needs.
The History of Chiropractic Care
Visit Health Path Chiropractic just one time and you'll realize how passionate Dr. Jami is about helping people, especially families, and kids. Opening up his clinic in 2011, Dr. Jami felt called into this profession due to a personal illness with his father. The reactive healthcare system that the U.S. has today ruined his father's life sending him down a path filled with unnecessary and addictive pills. This life-changing event impacted Dr. Jami so much that he set out to help as many people through chiropractic as he possibly could.
Training of a Chiropractor
Chiropractic doctors go through a minimum of four years of schooling at a chiropractic college, generally preceded by an undergraduate degree in the basic sciences or several years of experience in a prior relevant health care field.
Students of chiropractic care must spend a minimum of at least 4,200 hours with their teacher, and a minimum of 1,000 hours of fully supervised clinical training with an instructor as they learn the appropriate diagnosis and care techniques to help heal your body and restore it to its natural, fully functioning state.
Our chiropractic team is ready to meet with you to discuss your needs. We will help to design a program that is right for you. We look forward to meeting you. Call today to schedule an appointment.
OFFICE HOURS
---
Monday
7:00am - 10:00am
3:00pm - 6:00pm

---
Tuesday
3:00pm - 6:00pm
---
Wednesday
7:00am - 10:00am
3:00pm - 6:00pm
---
Thursday
7:00am - 10:00am
3:00pm - 6:00pm
---
Friday
Closed
---
Saturday
Closed
HOW TO FIND A CHIROPRACTOR IN Lino Lakes
This guide will help you find the best chiropractic clinic in Lino Lakes for you. When most people in Lino Lakes decide they need a chiropractor, they end up doing a search and just picking someone at the top.
Being at the top of Google for the chiropractic search does not necessarily mean they are the best chiropractor for you. Follow the steps below to make sure you are picking the right chiropractor for you.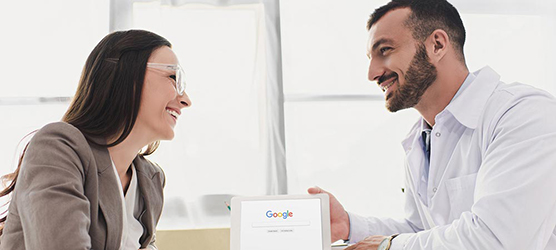 Time Needed: 5 minutes
Total Cost: USD 0.00
4 EASY STEPS TO FINDING A CHIROPRACTOR IN Lino Lakes
Step 1: Open up a Google search
You will want to type one of the following in the search bar:
Chiropractor Lino Lakes
Chiropractor 55014
Chiropractor near me
Best chiropractor in Lino Lakes

Step 2: Review Their Website
The best chiropractors in Lino Lakes put as much care into their website as they do into the rest of their office. By reviewing their website you will get a good feel for the doctor and if they are right for you.

Step 3: Check Out Their Reviews
Check out the Google Business Page of a chiropractic clinic you are thinking about visiting. It is easy for someone to say they are great, it's a different story to get other people to say great things about you.

Step 4: Give The Office A Call
Now that you have a basic understanding of what the office is about. Give them a call to make sure they fit the message that their website and GMB have been sending. You will know in a few minutes whether the office is the right one for you.