Meet Dr. Jami Rassmussen
Personal Motivation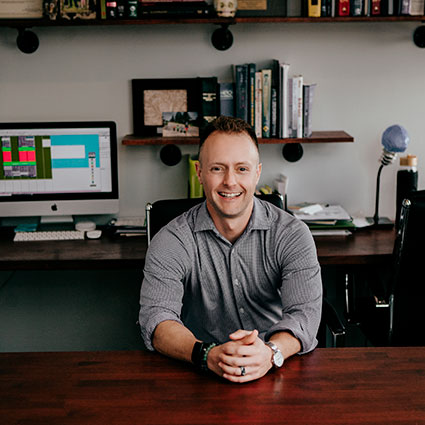 At Health Path Chiropractic, we love changing people's lives and giving them hope. We are many patients' "last resort" and it's so rewarding to be able to restore health in people who thought it was lost forever.
Dr. Jami was pre-med at the University of Minnesota, but before he was able to start medical school, his father suffered a health crisis. Unfortunately, the allopathic route his father chose did not cure his condition, and the medications he was prescribed over the course of his illness eventually left him unable to work and worse off than ever.
Western medicine and its focus on symptom management had failed Dr. Jami's dad in a big way, leaving Dr. Jami determined to do something different-something proactive and preventative. He chose chiropractic because it was a natural method of healing, but it wasn't until he started his own practice that he understood what true healing is.
A Shift in Perspective
Dr. Jami graduated with his Doctorate in Chiropractic from Northwestern Health Sciences University. As he began practicing, he realized that the techniques he was offering, though safe and natural, were similar to western medicine's symptom management approach. He continued his training, becoming certified in a number of techniques, including pregnancy and pediatric chiropractic, in his quest to find a way to help the body cure itself completely.
Finally, Dr. Jami was introduced to Zone Technique and his own healing results showed him that healing does not have to take time. His first Zone patient had chronic back pain for 30 years and could only bend forward about 15 degrees. After one adjustment, the patient bent down and touched the ground for the first time in 30 years. Dr. Jami knew then that he'd found what he was looking for.
CHIROPRACTIC CARE »
Family Time
Dr. Jami loves going on adventures with his beautiful wife and three amazing sons. He enjoys CrossFit and golf, and he competes in Olympic weightlifting. He also loves taking his boys on winter camping trips.
We're eager to welcome your family into our family. Contact us today to learn more.
---
Dr. Jami Rassmussen | (651) 528-8260