Health Path Chiropractic Reviews
What Our Lino Lakes Patients Say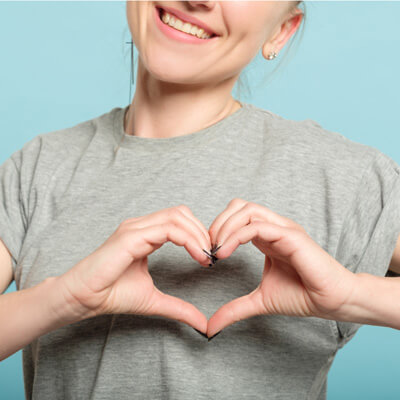 At Health Path Chiropractic we love when patients share with us their feedback and comments after chiropractic care. Please read our patient testimonials below to see what other people have achieved through their tailored treatment plans with us. Share your stories too!
Click here to send us your feedback so that we can help to spread the word about the benefits of natural Health Path Chiropractic care. For more information, or to schedule an appointment contact us today.
---
Seeing Improvement
Piper did not like taking her ADHD medication and wanted to try and get off of it. Piper used to have difficulty staying on task, was easily distracted, and struggled with reading.
Since coming off the drugs and starting care at Health Path Chiropractic her grades have improved. And both her 5th grade teacher and her reading specialist agree Piper is improving!
– Joni M.
Better Concentration
Before coming to Dr. Jami Monica had a hard time focusing very long, even on things she enjoyed or wanted to learn. We tried to have a healthier, more balanced diet. We worked out a structured routine with sleeping and meals and other activities but she still had difficulty focusing. Since coming to Dr. Jami Monica's concentration is much better. Monica learned to play UNO. She played all night (winning 3 games) something she had only been able to focus on for about a minute before care. She is also able to do 40-50 flash cards! (before she would only be able to do 5).
– Candice L.
Focus Improved
Colin was having difficulty learning and retaining information. He was sent to the principal's office on the 1st day of school. His patience level was really low and during group time, he would have to sit on the floor next to the teacher and would play with her shoes the whole time. At home he would get frustrated easily and have a lot of melt downs.
We took Colin to the Medical Doctor and they said we could try medication, diet changes, vitamins, routine changes at home, and or more sleep. We decided to try Chiropractic care first so we came to see Dr. Jami.
After seeing Dr. Jami for a few months now, Colin knows almost all upper and lowercase letters and sounds. He can interact with friends appropriately and he can manage himself in class without having an adult right next to him. His teacher even said his focus is much better and he no longer runs sideways.
– Judie P.
Able to Stay on Track
At school Eleni was slow at getting things done, seemed to get distracted easily and had trouble doing multi-step tasks. At home, she would get easily overwhelmed and had a hard 8me calming herself down. Bed time was by far our biggest hurdle. Every night she would cry because her head hurt, she refused to brush her teeth or change into her pajamas, and it would end with her throwing tantrums like a toddler.
Since starting care with Dr. Jami, Eleni's headaches disappeared after 1-2 weeks of care and over the last three months her improvements have been huge! Eleni is able to stay on track longer, improvements with her memory, balance, focus, and she can control her emotions better. She doesn't get overwhelmed as easily and her Occupational Therapists have noticed signi?cant improvements in therapy since she has started getting adjusted regularly.
– Mersina.
Time and Money Well Spent
I will admit, I fought the idea that chiropractic care could help me the way I needed. That was before I saw Dr. Jami. When I first started seeing the Good Doctor I was averaging about 3 — 4 hours a night of restless sleep. Add to that worsening asthma problems. My body had never felt worse. I believe I was 24 at the time. I'm 26 now and have never felt better than I do under Doctor Jamis care. From the amazingly kind ladies behind the desk, to the progressive yet cozy setting of his office there's not one thing I would change. As long as he is there, and I'm in Minnesota I will continue to see him. Time and money WELL spent in every fashion.
– Jordan B.
Now Happy and Energetic
Fin had many recurring episodes of Croup and Asthma causing him to be on many medications (including antibiotics and high-dose steroids). "We spent several nights away from our other children while in the hospital with Fin…We used more than our yearly allotted sick days, resulting in loss of pay and were extremely stressed out as parents not knowing when the next 'episode' would occur."
Fin was not sleeping through the night and always exhausted, he had regular check-ups with a pulmonologist, multiple swallow studies and a bronchoscopy. Nothing seemed to be working, until he met Dr. Jami.
Now after just one month of care with Dr. Jami, Fin is completely off all medications and has not had an 'episode' since. He is sleeping through the night, there have been no more trips to the ER or pulmonologist; and just recently Fin experienced his first fever without any respiratory issues. Fin is now a happy, energetic 3-year-old and looks forward to his "tire-tractor" visits with Dr. Jami.
– Beth P.
Life Changing
Dr. Jami has changed my life. I had some debilitating health issues and I feel like a new person. Prior to Health Path I was spending my weekends laying on a heating pad and watching my family from a distance. Now I have an active role in all aspects of my life. I went from barely functional to active. I have so much more energy and have even started a business since being treated by Dr. Jami. I know I still have a long road ahead but I'm confident that my progress will continue to improve.
I've tried a lot of other chiropractors, medicines, physical therapy, treatments and nothing has come anywhere near the relief and overall wellness I've experienced so far. I literally wouldn't believe how incredible I feel if I didn't feel it for myself.
The staff is excellent; friendly, personable, helpful and extremely responsive text, phone, email and Facebook. The office is easily accessible and in an excellent location.
Plus, the treatments are quick; easily in and out in 10-15 minutes!
I can't rave enough about Dr. Jami; He's doing incredible work and I'm forever grateful!
If you're tired of living life as a bystander and ready to get back in the driver's seat, don't waste another second, get in to see Dr. Jami!
– Esther K .
Impressed!
I have been impressed with this office from day one. But now that I have experienced HUGE changes in my life I wanted to write a review. I suffered from daily headaches for YEARS! Severe lack of energy, migraines,and lower back pain. Every day was a struggle to get out of bed and be productive. I am in my early 30's but felt like I was 80. It was a struggle to run around or play on the floor with my child. Today I have more energy than I can ever remember having. I can sit and play on the floor without lower back pain. And my headaches have gone down by 95%!!! Dr. Jami is amazing. He is worth it! Your health is everything.
– Jennifer L.
Issues Resolved
Dr. Jami is amazing! My 6 year old son had a very long history of reflux and issues associated with reflux including poor sleep habits and vomiting. After seeing Dr. Jami for a few months his issues were resolved, he is a new kid!
– Amanda L.
Stomach and Back Pain Better
I have struggled with stomach pain and back pain my entire life. After only 2 months at Health Path Chiropractic both my stomach and back pain have improved amazingly.
– Abby S.
So Happy!
We brought our daughter Palmer to see Dr. Jami because she was having a lot of reflux problems and was not able to have a bowel movement more than once every few weeks. She would eat a lot to try and soothe herself, but because she could not poop, she would just throw up constantly. My son started to get jealous because I always needed to be with the baby.
We went to our pediatrician and they put her on some medication that ended up hurting her stomach even more. They also recommended that I cut certain foods from my diet since I was breastfeeding her and to try and feed her upright. Nothing was helping.
After coming to Health Path for a few weeks, Palmer is now a happy and smiley little girl! Grandma mentioned that she is a completely different kid already. She now sleeps 13 hours a night. She has regular bowel movements. She can eat and keep food down and is finally gaining some good weight. We are all very happy!
– Mom
More Comfortable
We were willing to try just about anything to help our son by the time we scheduled an appointment with Dr. Jami. Our son Silas had acid reflux and lots of tummy troubles overall. He was always uncomfortable, gassy, fussy, etc. His tummy always seemed to hurt him and he kept projectile vomiting. I couldn't leave the house because I could comfort silas better than anyone else. I was always tense and stressed out. We were both exhausted.
Before going to Health Path Chiropractic we saw two pediatricians, a pediatric Nurse Practitioner, he had two ultrasounds, tried prescriptions as well as all the other recommendations for reflux babies.
After following Dr. Jami's recommendations, Silas is a happy baby! He's clearly much more comfortable. He actually takes naps during the day, he never could before, aside from in my arms for short periods of time because of his discomfort. He is much more calm and easier to settle down when he does get fussy. He sleeps for 6-7 hours consecutively at night, followed by another 3-4 hours after a diaper change and feeding. Our whole family is no longer on edge.
– Jennifer P.
Less Spitting Up
Dominic started spitting up around 3 months old. It would sometimes be up to 40 TIMES A DAY. He was also constipated, pooping every 4-5 days. It was hard to take him places because of the spit ups, we were going through close to 10 outfits and 20 bibs a day. We went to his MD who couldn't help and tried prune juice which didn't help. Since seeing Dr. Jami he is spitting up maybe 3 times a day. He has more regular bowel movements. And It's much easier to bring him places and people aren't afraid to hold him because of his spit ups.
– Mom
Huge Improvement
Jake had severe reflux-always spitting up on himself or on us! At around 4 months he became restless. Always fighting sleep and never looking or feeling comfortable. We never laid Jake on the floor because he would scream. Developmentally we felt he was behind — never rolling over, didn't enjoy tummy time. We would carry Jake around while chasing our 2 year old & didn't do much else besides bounce a baby.
We talked with our MD about meds, elevated Jakes crib, put him tummy down to sleep or held him through the night, tried essential oils with no success. I would say as his mom after his 2nd adjustment, I put him in his carseat & he didn't scream in pain. During the ride home he fell asleep and took a 2 hour nap and woke up happy!
After just a month of adjustments he rarely spits up, sleeps 8-1 0 hours a night, takes 3 hour naps & can sit up and really play like a 6 month old should!
– Heather W.
Thank You For Caring!
I can now dare to say, "I've struck it rich!" For the last 2-3 years, I've noticed my health was declining. I've had numbness and tingling in all my limbs during my sleep. I've had lower back pain, neck pain and more recently, shoulder pain. The pain would wake me up in the middle of the night multiple times. The intensity of pain have prevented me from doing many everyday tasks such as parallel parking! Then through a friend, who is also a current patient, referred me to Dr. Jami at Health Path Chiropractic. Having never had any experiences with a chiropractor, I didn't know what to expect. Thankfully, Dr. Jami and his staff took their time to explain all my questions. Even after the first adjustment, I felt something was changing. Today, a short month later, I can say that the quality of my life is richer because my health has improved tremendously. I now sleep better and can do many things with ease. I look forward to being active in sports again!
Dr. Jami and staff- Thank you for your calmness, positive attitude, warm welcome and above all, thank you for caring about my well-being!
– Bobbi N.
Less Pain
After several years of pain, herniated disk, and constant headaches and at least 6 trips to the hospital ever year, a friend referred me to Dr. Jamie. I have not needed to go to the hospital, or pain meds in 3 months. I have also not needed a cortisone shot in almost 6 months!
– Megan C.
Pain No Longer Waking Me Up
I sought out care with Dr. Jami because I was experiencing 2-3 migraines per week, numbness in my hands and arms, and throbbing pain in my hip that has been an issue for the last 10 years. My hip would limit my desire to sit at a dinner table or sit in a car to the point that I would avoid restaurants and trips that would require sitting for longer than 30 minutes. The hip and numbness in my hands were so bad it would wake me up in the middle of the night and make it difficult to sleep.
Prior to coming to HPC, I tried physical therapists, neurologists, family physicians, an orthopedist, and several Pain relievers and medications, and supplements.
I was very skeptical of chiropractic care when I set the appointment but now, I am a huge advocate. My pain and numbness no longer wake me up at night. I no longer turn down dinner invitations or avoid long car rides and I have not had a migraine in over three months. I am so thankful I do not have to limit my activities due to my pain anymore.
– Marissa C.
Got Life Back
Beginning when I was 12 years old, I started experiencing daily migraines. When I was 29, I found out that I had a degenerative disc between L5 and S1. And just over the last few years at the age of 42 I have had countless biopsies, 5 surgeries to include a double mastectomy and reconstruction. Needless to say, pain has been a constant in my life, until Dr. Jami entered into it.
I wasn't sure that I would ever know what it was like to live without pain and all I asked for was relief. But he did it! I went from taking 20-